CNC Machining Milling & Turning
You need a part made but don't have the equipment or expertise to make it yourself. It can be hard to find good milling and turning service that can produce the part you need quickly and accurately.
ABT Metals offers quick turnaround times and accurate machining for all your milling and turning needs. We have a wide range of capabilities and experience in both manual and CNC machining. And, our state-of-the-art facilities are equipped with the latest technology to ensure that your parts are made to the highest standards.
What is Milling and Turning?
Milling and turning are two processes used in machining to fabricate a part from a block of material. Milling is the process of removing metal using a rotating cutter in order to shape or surface an object, while turning is where a workpiece is rotated and moved against a stationary tool to create the desired shape or surface.
How Does Milling Work?
Milling involves a cutter that rotates at high speeds and is fed into the workpiece through various axes to remove material. The metal cutter removes material in a controlled pattern, making it ideal for creating complex parts with tight tolerances.
How Does Turning Work?
Turning uses a rotating tool that cuts away excess material from the workpiece by means of a rotating motion. The cutting tool can be fed into the part both axially and radially in order to create different shapes or surfaces on the workpiece.
What Tools and Equipment Do We Use?
ABT Metals has a wide array of tools and equipment at our disposal, including:
Manual lathes: When manual control is more important than automation, our lathes are the perfect way to shape a part.

CNC machining centers: With high accuracy and speed, our CNC machining centers are ideal for creating precision parts.

Milling machines: Whether you need high or low volume production, we have the right milling machine for your needs.

Turning centers: With options for both bar and chuck work, our turning centers are capable of handling a wide range of production volumes.
What Methods Do We Use?
ABT Metals uses both manual and CNC methods to mill and turn parts. We have a wide range of experience in both methods, so we can choose the best method for your specific needs.
What Materials Do We Work With?
We work with a variety of materials, including:
Aluminum: From bar stock to plate, we can machine your aluminum parts with ease.

Steel: We have extensive experience working with stainless steel and other types of steel.

Plastics: Our plastic machining services are ideal for a wide range of applications and manufacturing needs.

Composites: From industrial to aerospace applications, we have the experience and expertise to create your composite parts.
Applications of Milling and Turning
Milling and turning are widely used in a variety of industries, including:
Aerospace: Milling and turning are crucial for creating parts that must have tight tolerances, such as aircraft engines.

Automotive: Parts like gears and shafts need more than just precise welding, they need to be machined with milling and turning in order to achieve the precise specifications needed for an engine.

Consumer goods: Milling and turning are used to create everything from toys to electronic devices.

Medical: Milling and turning are essential for creating implants and prosthetics that must meet stringent requirements.
What are the Benefits of Milling and Turning?
Some of the key benefits of milling and turning are:
Extreme precision: With tight tolerances, skilled operators, and high-quality tools, we can create parts with unmatched accuracy. For example, our machines can achieve tolerances of +/-0.003 inches or better.

High production volumes: We have the tools and equipment to handle high-volume orders without sacrificing quality. Whether you need low or high-volume milling and turning services, we can help.

Wide range of capabilities: In addition to milling and turning, we also offer services such as drilling, tapping, knurling, sawing, reaming, and more.

Quick turnaround times: We understand that time is of the essence, which is why we offer quick turnaround times on all of our orders.
What to Consider When Choosing a Milling and Turning Provider
When choosing a milling and turning provider, it's important to consider:
Experience: Make sure the company you choose has experience in your industry. This will ensure that they understand your specific needs and can provide the best possible service.

Capabilities: Ensure that the company you choose has the tools and equipment necessary to meet your specific requirements or complicated metalworking project needs.

Quality: Make sure the company you choose has a commitment to quality. This will ensure that your parts are made to the highest possible standards.

Customer service: Make sure the company you choose offers excellent customer service. This will ensure that you're always kept in the loop and that any questions or concerns you have been addressed promptly.
How We Stand Out
ABT Metals is a leading provider of milling and turning services. We have over 20 years of experience in the industry, so we know how to get the job done right. We're also committed to quality, which is why we only use the best tools and equipment. And, we offer excellent customer service, so you can always be confident that your needs are being met. 
How We Can Help?
We have several services for metal material removal. Our milling machinery uses multiple cutting bits to shape parts into their correct and specified sizes. We also have the machinery capable of turning out metal parts. Our lathe turns a metal part at a high speed on its axis allowing us to give clean profile cuts to your piece.
Here at ABT Metals, we are committed to providing our customers with high quality services that ensure that they get the metal parts they need in a timely manner. Our engineers work hard to ensure that our processes are optimized to make sure that you not only get enough parts, but also make sure that the parts are of the highest quality possible. Customers will benefit from our collection of cutting edge equipment and technology that will ensure that every part we produce is of the highest standard. If you are in need of metal milling or metal turning services, contact ABT Metals today. We will be more than happy to give you a free quote and help you develop an efficient process to manufacture your metal part. 
Metal Milling Service
Milling, also known as machining, is a process that is used to remove material from a piece of metal. This process is different from metal cutting in the way that the milling machine uses a multi-toothed bit to remove small pieces of metal one at a time at a fast rate. Milling or machining is an efficient way to drill, bore, create slots, or even manufacture metal gears. If you are in need of metal machining or metal milling services to create your metal part ABT Metals can help you. Our CNC machining tools allow us to create your metal parts quickly and accurately. 
Metal Turning Service 
Metal turning or spinning is a process that is used to shape metal parts. Just as the name implies, the metal piece is turned. The piece spins while a stationary bit is used to remove material from metal. Some different metal turning methods include straight turning, taper turning profiling, and external grooving. If you are in need of metal turning services for your part, contact ABT Metals today. Our team of engineers will be more than happy to help you develop an efficient and cost effective metal turning process that will help you get the metal parts you need cheaper and faster.
Metal Milling and Turning Equipment 
ABT Metals uses HAAS and Okuma CNC multi axis milling and turning machines to produce consistent, high quality, production parts for customers' specific needs. From our 12,000rpm milling centers to our multi axis live head lathe, ABT Metals has the machines to get your job done. We use Inventor & AutoCAD for designing parts & tooling, and GibbsCam for machining these items on our equipment. By staying current with technology, it is the customer who benefits from our processes. Our goal is to produce a high quality part for our customer that can be used immediately upon receipt instead of having to wait on post-receiving inspections. Our current customers already have this benefit and you should too.
If you are interested in metal milling or metal turning services, contact ABT Metals today. Not only will we be able to handle all of your metal turning and machining needs, we will also work with you to help you refine your process and create a system that will help produce your metal part as fast and as efficiently as possible. Contact us today for a free quote for your metal part order.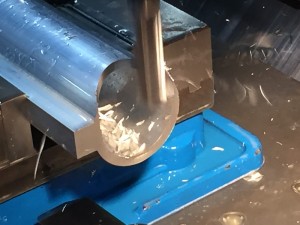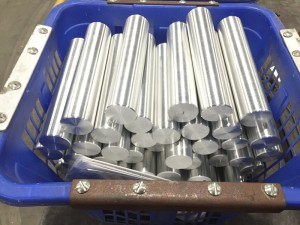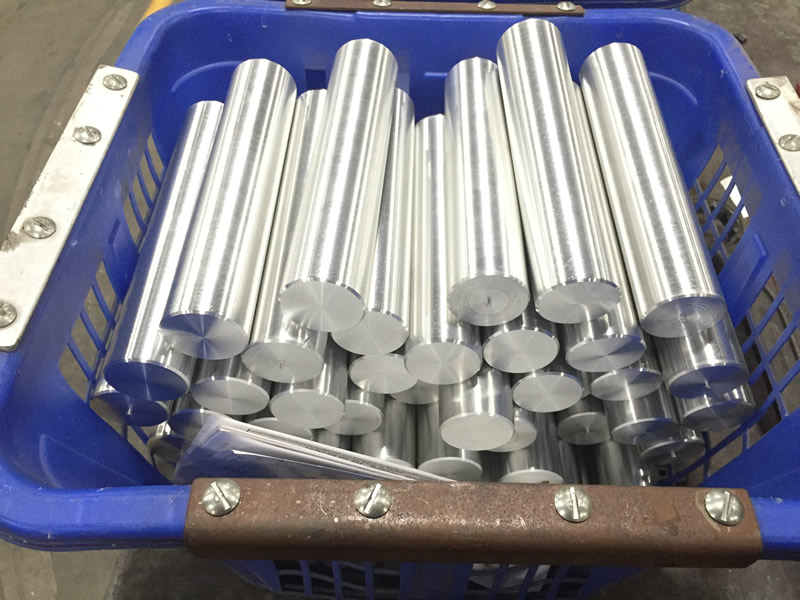 ABT Metals has the experience, expertise, and capability to meet all of your milling and turning needs. Our commitment to quality and customer service is second to none, and we'll work with you every step of the way to ensure that your parts are made to your exact specifications. 
Some of the industries we serve include aerospace, automotive, consumer goods, and medical. Contact us today to learn more about our milling and turning services or to request a quote. We look forward to working with you!