Metal Fabrication Shop in Statesville, nc
At ABT Metals Manufacturing, we take pride in offering the highest quality metal fabrication services in North Carolina. We are ISO 9001:2015 certified and our team of experts specializes in a wide range of services including deep drawing, metal stamping, tube bending and laser cutting. We work with a variety of industries. No matter how big or small your project is, we are committed to serving our customers and bringing their projects to completion. Equipped with a large facility and an arsenal of machinery, we can handle any job, whether you need a single prototype or a large production order. Trust us to deliver the best results for your metal fabrication needs.

Metal Fabrication Services in North Carolina
At ABT Metals Manufacturing, a metal fabrication and machining shop is a facility where metal components are manufactured using specialized equipment and machinery. Our machine shop is equipped with state-of-the-art tools and technology, including deep drawing machines, metal stamping equipment, tube bending machines, and laser cutting machines. Our skilled team of professionals uses these tools and machinery to produce high-quality metal products for a variety of industries, including construction, automotive, medical, military, energy, and firearms. We take pride in our ability to deliver custom metal fabrication solutions to meet the unique needs of each of our clients. 
Popular Metal Manufacturing Services
With our bending and forming services, we are able to form sheet metals into desired shapes with our machinery. Whether you need a large order of parts bent into shape or just a single item, we will help you solve the problem. Our team of knowledgeable engineers will help you create whatever design you need in a short period of time.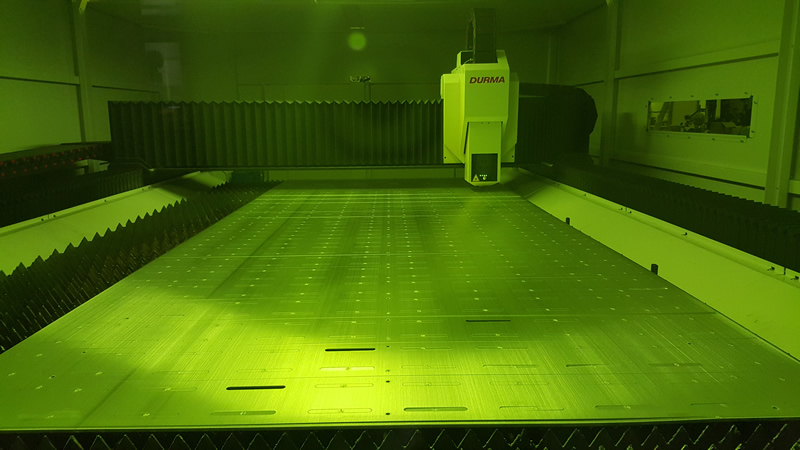 Laser cutting provides metal manufacturers to create precision parts and components extremely efficiently. Whether you need to mass produce metal parts for your product, or need a design cut into a piece of steel for aesthetic reasons, ABT Metals can help you.
The Bar Form 616 3D Automatic Strirrup Bender has top-notch speed and accuracy with the best control system in its class. The Bar Form 616 3D can twist the bar in either direction. Producing Type 125, 126, and 139 standees hands-free is a breeze with the KRB Bar Form 616 3D Automatic Stirrup Bender.
All our Services
View a list of all the services we offer