Metal Fabrication Services For Kentucky
If you are located in Kentucky and are in need of Metal Fabrication Services, you've come to the right place. ABT Metals is one of the best metal manufacturers on the east coast. If you are looking for a partner to manufacture a metal part for you, we have a large facility full of metal fabrication equipment and technology.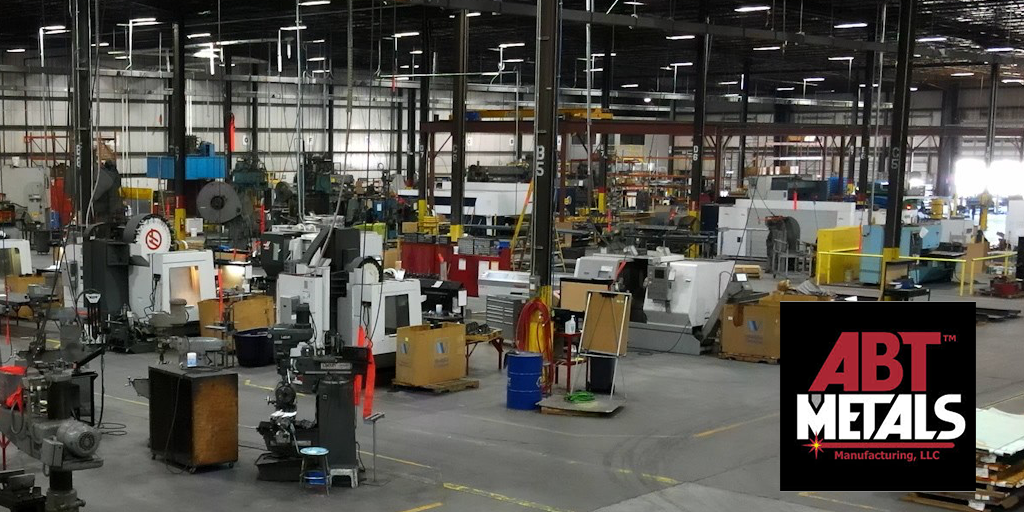 ABT metals is located just south of Kentucky in Statesville, NC. We can easily ship parts to and from our facility here in North Carolina. If you have to fulfill manufacturing orders of hundreds of parts, we will gladly be your partner. We offer over 20 different kinds of metal forming, cutting, and bending services. Here are just a few that we believe could help you out:
Metal Stamping Kentucky
Our metal stamping machinery allows us to produce large quantities of parts at high speeds. Our metal stamping equipment can withstand any volume of parts that you need produced. If you are looking for metal stamping services near Kentucky, we are the best partner that you can find in the area.
CNC Machining Kentucky
We offer our partners many different services including CNC Machining. This method of material removal is on of our most popular pieces of equipment for our metal fabrication services. We are able to apply our CNC machining equipment to many different part orders that require precise metal removal. If you are located in Kentucky and are looking for a metal manufacturing partner with CNC machining capabilities, allow ABT Metals to help you.
Bending and Forming Kentucky
Our metal bending and forming capabilities go a long way in metal fabrication. We can bend and form sheet metal, metal rebar, metal tubing, and other shapes of metal. Our bending services allow us to manufacture things like metal ductwork, electrical boxes, and other appliances.
We can bend and form different materials and thicknesses according to the needs of our partners. If you are in Kentucky and have a need for metal fabrication services, contact us today  here at ABT Metals in NC.
Work with ABT Metals to get your Project Done
Have a metal manufacturing project that you need done? ABT Metals is located in NC, but we are constantly partnering with our friends all along the east coast. If you need metal stamping, CNC milling work, or any other type of metal manufacturing job done, we are here to help our friends in Kentucky.
Take a look at our services page to see everything we can offer you. We promise that if you are in need of having a metal manufacturing project done, we have the equipment available to do it.  If you would like to learn more about what we can do or how we can help you, don't hesitate to contact us today. One of our knowledgeable staff will gladly explain more about the services we provide in detail. We look forward to working with you in the future!