HVAC Custom Ductwork Fabrication
Here at ABT Metals in Statesville, NC, we have been helping tradesmen of all varieties fabricate the tools they need to make their customers happy. This includes things like HVAC ductwork and other HVAC components.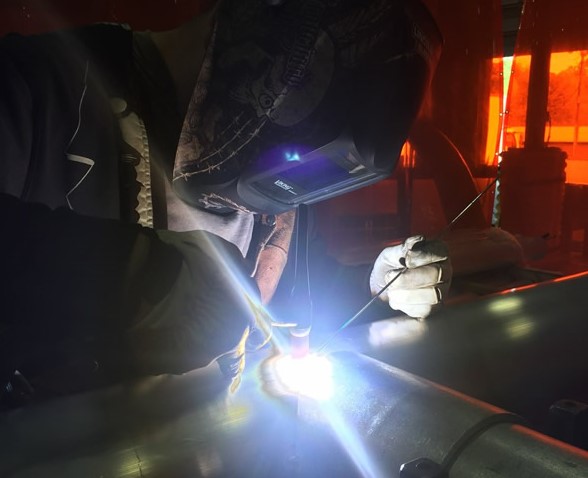 If you have a special HVAC project that requires specific ductwork, we have the equipment and space necessary to create any ductwork design that you can imagine.
Sheet Metal Bending and Forming
We can use our bending and forming machinery to create custom HVAC ducts that measure up to the precise dimension that you are looking for in your project. We also work with many different types of materials and sheet metal gauges allowing us to craft ducting out of the lightweight metal that is commonly used in HVAC.
If you have an HVAC business or are installing your own HVAC ducting, we can craft the perfect solution for you here at ABT Metals.
The Whole Process
We are here to help you throughout the entire process of your project. If you have plans and measurements already, great! We will get to work right away on your order. If you need help with the design process, we can help with that too. Our team of skilled engineers have the ability to design schematics that will get you from idea to finished product.
We are a full service metal fabrication and manufacturing facility that can take on just about any project. Our 150,000 square foot warehouse in Statesville, NC is packed with metal fabrication equipment that we use every day.
We Complete Projects of All Sizes
No matter if you have only a small project that you would like completed, or a massive order that requires us to manufacture hundreds of parts, we help you all the same. We have helped customers with single parts for prototyping as well as crafted metal parts by the thousands.
Bring your project to us today and we will get it done for you! If you are located in North Carolina, ABT Metals is here to help you with your HVAC project.
Contact ABT Metals
Fill out the contact form below describing what kind of HVAC or other project that you need help with. Our team of knowledgeable experts will get back to you in no time with the next steps of the process.
We can't wait to hear from you and we would love to have your business.